Airport Safety Management (ASM) Consultants was founded to help airports, civil aviation authorities, and other aviation organizations by providing technical solutions related to airport safety issues. We have over 30 years of experience in airport planning, engineering, and safety, and have been involved with airport safety management systems, aeronautical studies, and development of risk-based methodologies applied to airfield design since 2004. We are an active participant in key Airport Cooperative Research Program (ACRP) projects related to airport safety. ASM Consultants is a Disadvantaged Business Enterprise (DBE) since 06/08/2012.
Manuel Ayres, Ph.D., Principal Engineer and Founder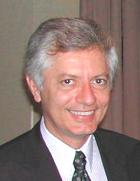 Dr. Ayres has been involved with airport safety and engineering for more than 38 years. During his career, he has worked in a wide range of airport safety and civil engineering activities at more than 120 different airports, in the United States and abroad.
While possessing solid experience in airport safety, airport infrastructure planning, design and construction, he has acquired an excellent analytical and theoretical background that resulted in his Ph.D. from the University of Maryland at College Park in 1997. Dr. Ayres was co-author of three books on statistical applications.
Since 2004, he has been involved with airport safety management systems(SMS) and risk modeling. Dr. Ayres led six ACRP research projects on airport safety and five SMS studies for airports participating in FAA SMS pilot studies. He has worked as consultant to several airports and civil aviation organizations, including the International Civil Aviation Organization (ICAO), Agência Nacional de Aviação Civil (ANAC), Changi Airport, São Paulo Guarulhos International Airport, San Francisco International Airport, Dallas/Ft Worth Airport, Vancouver International Airport, Toronto International Airport, Rio de Janeiro International Airport, Arizona State University and many other airports.
In South America, he provided training on aeronautical studies to ICAO Member States and to ANAC employees. In India, he provided training on ICAO Annex 14 Aerodromes to seven ICAO Member States from Asia.